I am absolutely tickled when I can look at something I own and know just how little I actually spent on it! Which of these mirror do you think cost me the least??? I could not be happier with the way this project turned out...
I paid $10.00 a piece of the two small ones on the left at an antiques shop in Door County...which sounds like a good deal...but not that good when you consider that I paid $3.50 for the gold gilded one on the right! Here is what it looked like before I got my hands on it!
At face value this this St. Vinny's find looks pretty frumpy...but like any good makeover artist I saw potential. So I got out my sandpaper and my paintbrush and I went to work.
First, taping and covering the mirrored surface.
Then hand sanding. Nothing major, just roughing the surface.
I had White paint left over from the vanity and antique bed projects. Ivory Mist from Behr. I also mixed in some Floetrol.
I picked up a can of Bright Gold Metallic Finish from my
neighborhood Ace
. (but you should be able to find a product like this anywhere)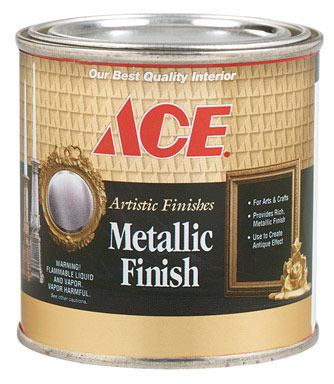 I applied like so with an artist paint brush
For minimal effort and minimal money you too can have the money saving satifaction. I may be biased but I think it looks like a million bucks...I also love, Love, LOVE how these three work together. I hope to collect more second hand mirrors to add to the reflective power of this wall...The hunt for the bargain is all part of the fun.
It's easy to lookin magazine and just order what is there on display...it's more fun to actually create the same look yourself and know that you have something completely unique and completely you in your home! I smile at this collection (and myself) every time I walk by!